Vetro 512
The hinged door protects the space and the fixture next to the shower from splashing water. When the shower is not in use, the shower screen can be turned against the wall of the building.

The shower screen turns in both directions and is equipped with adjustable centring. The centring attempts to return the shower screen back to the open and closed positions.
Install
The hinges of the shower screen are mounted directly to the building wall. The installation height is freely selectable. By installing the product close to the floor and mounting a floor seal along the bottom edge of the panel the flow of water can be restricted. Installation guide
Installation
11 Working days
20 year warranty
Frame colour
The fittings used in the product, like square foot and brace bars, are manufactured of brass alloy. Surface treatment options are chrome plated, brass and black painted.
Glass colour
The product is manufactured of 8mm thick clear tempered safety panel (EN 12150). The safety panel can be treated in the factory with a Cranith calcification prevention coating. The coating enables the panel to stay clean easier.
Product size
The size of the shower screen can be selected from the standard dimensions or it can be manufactured custom dimensions.
Product size
The total width of the selected product is 380mm.: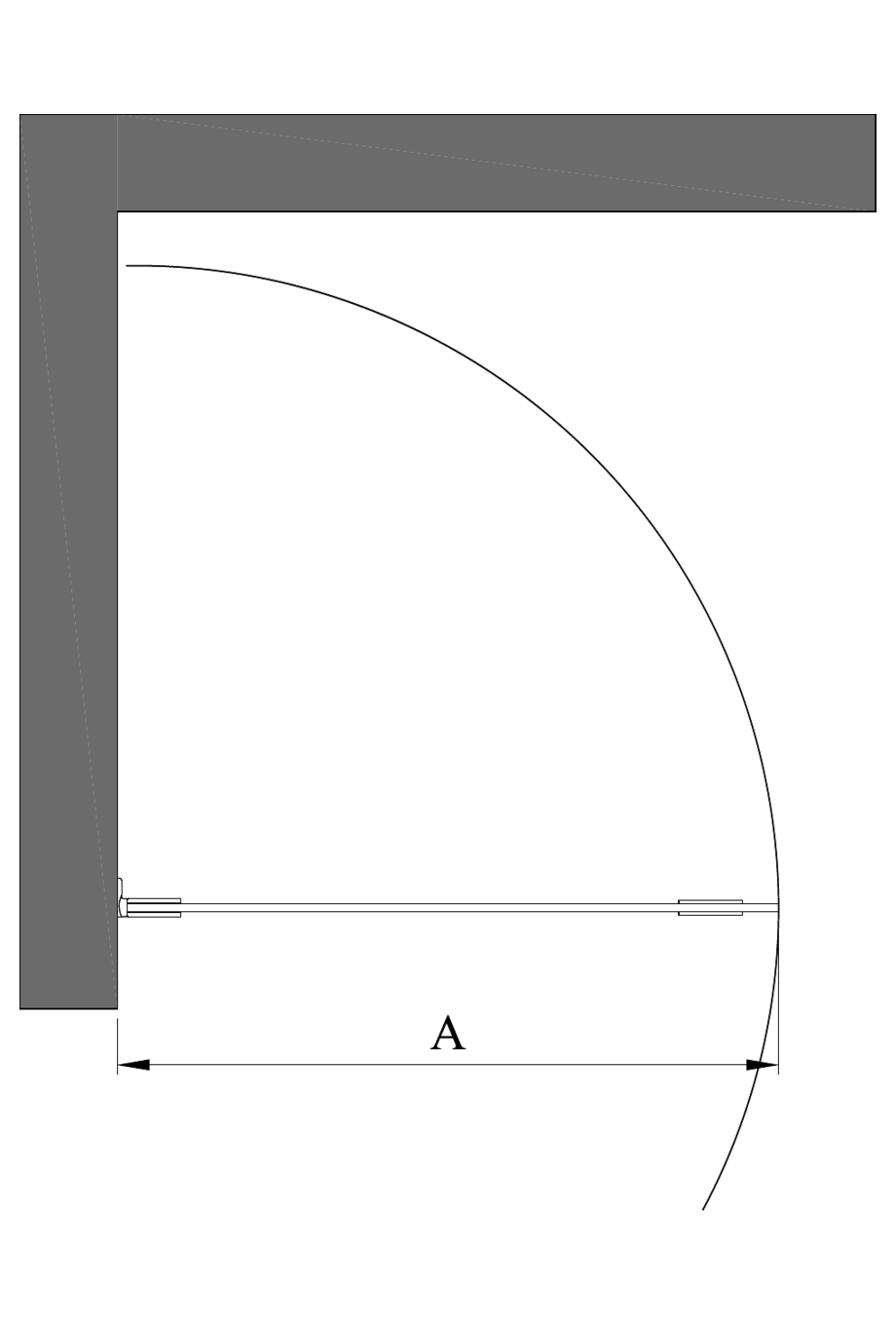 Handle options
The product is equipped with a handle that is manufactured of chromed brass and has a hole in it.
Vetro 512 Hinged door
Chrome plated/Transparent/A=380 x 2000
The total width of the selected product is 380mm.: